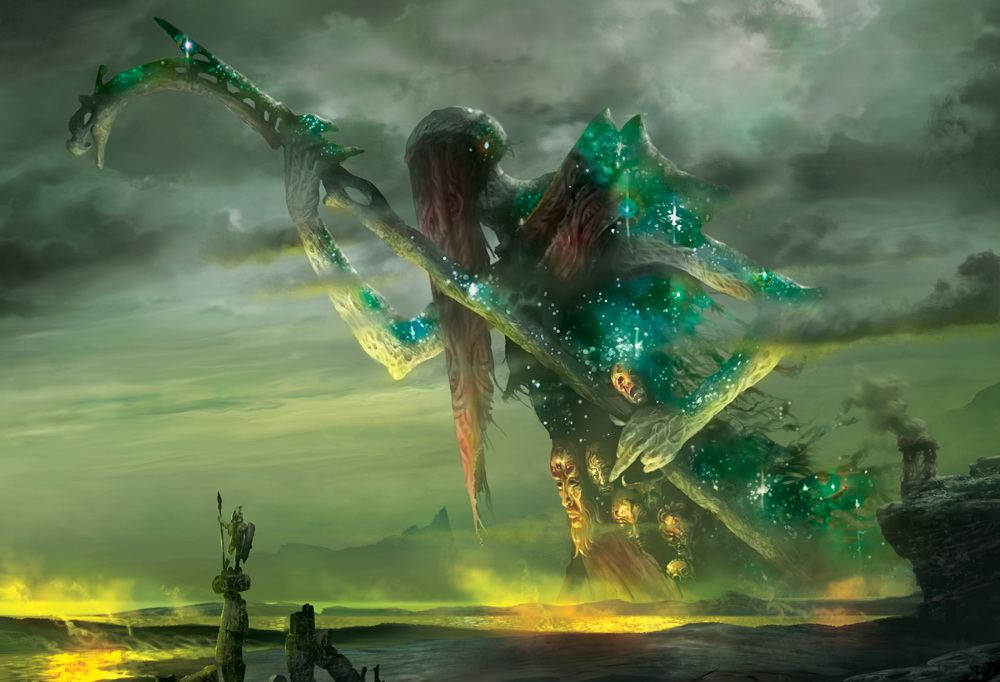 Athreos, God of Passage MtG Art by Ryan Barger
When mortals die, their souls must cross the Rivers That Ring the World to reach the Underworld. The shrouded god Athreos is their guide, ferrying the dead to their ultimate rest. Silent, bent, and tattered, he patiently fulfills his role.
He is associated with white and black mana.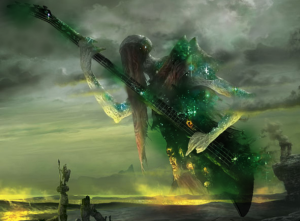 Athreos, God of the Axe Fan Art