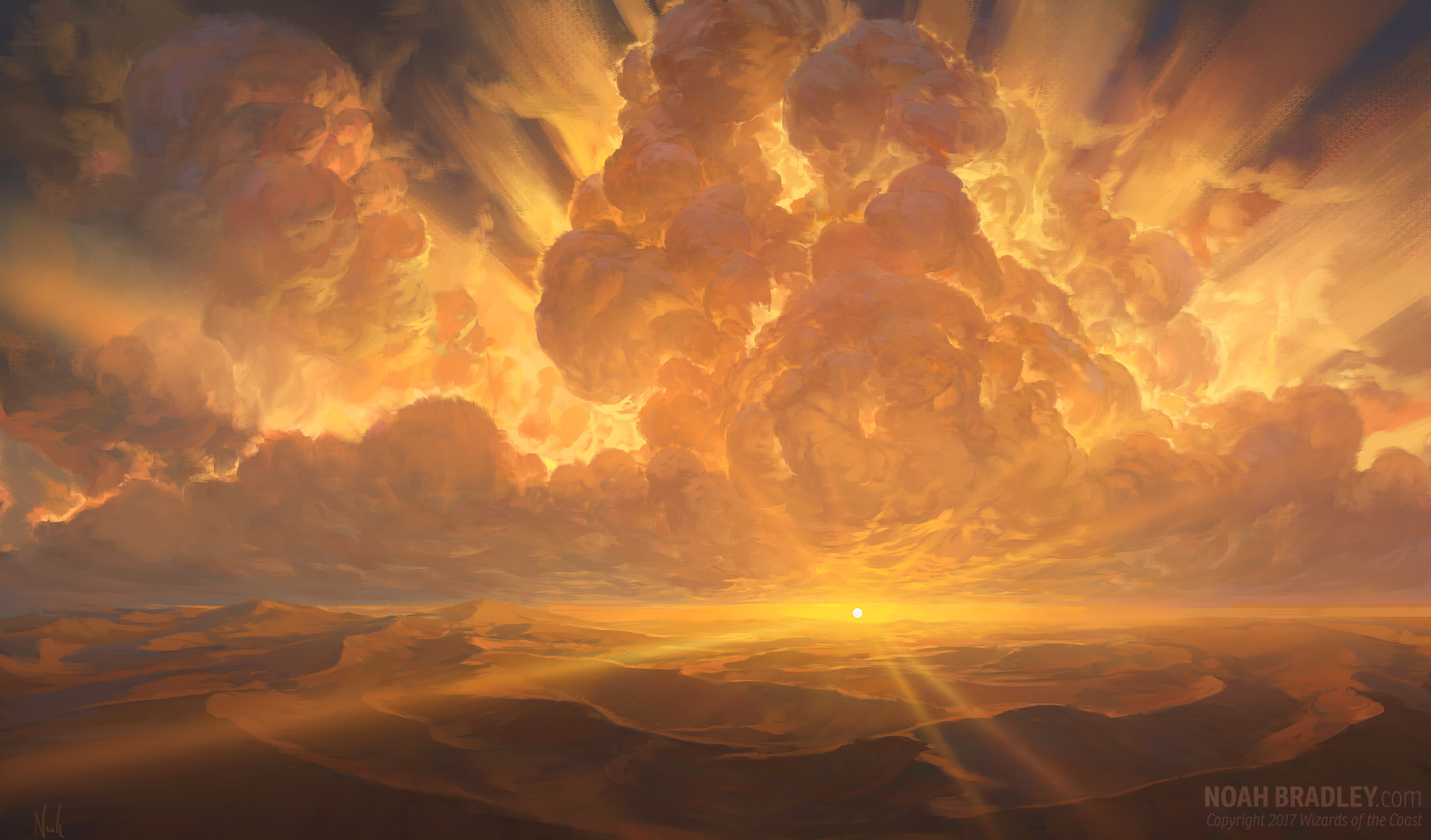 Dawn MtG Art by Noah Bradley
Art Title: [Dawn] Size: 1938 x 1138 pixels • Sketch Due: 5/2/2016 • Final Due: 5/20/2016
Art Description:
Setting: AMONKHET (Barrel & Laughs Worldguide)
Color: White spell
Location: Desert ruins (see p. 65)
Action: This piece, together with the linked piece [Dusk] (Art ID #401035), show the suns of this world with two different moods. For [Dawn], we want a mood that's glorious and bright. Again rays project outward from this sun, but here the light is hopeful and warm.
Focus: The second sun in its glorious "dawn"
Mood: Everything's going to be okay!