by Patrick Scalisi
Tony DiTerlizzi has had quite the storied career, first as a gaming illustrator for TSR and Wizards of the Coast, and later as an award-winning and New York Times-bestselling children's book author. As the co-creator of The Spiderwick Chronicles, with Holly Black, and the author of the WondLa Trilogy, Tony has ensured that millions of children (and not a few adults) around the world have held his artwork in their hands.
In June 2015, Dark Horse Books released Realms: The Roleplaying Art of Tony DiTerlizzi. Not only does the book collect some of Tony's most iconic artwork from Magic: The Gathering, but it also includes never-before-seen reference photos and early sketches. Realms is available now from most major retailers.
Now based in Amherst, Mass., Tony corresponded with Art of MtG via email to look back at his time with Wizards of the Coast.
Art of MtG: Tony, thank you so much for taking the time to do this interview. I've personally been a fan of your work since seeing your paintings for the character Hanna in the book The Art of Magic: The Gathering — The Rath Cycle. Can you tell me a little bit about how you got started working with Wizards of the Coast?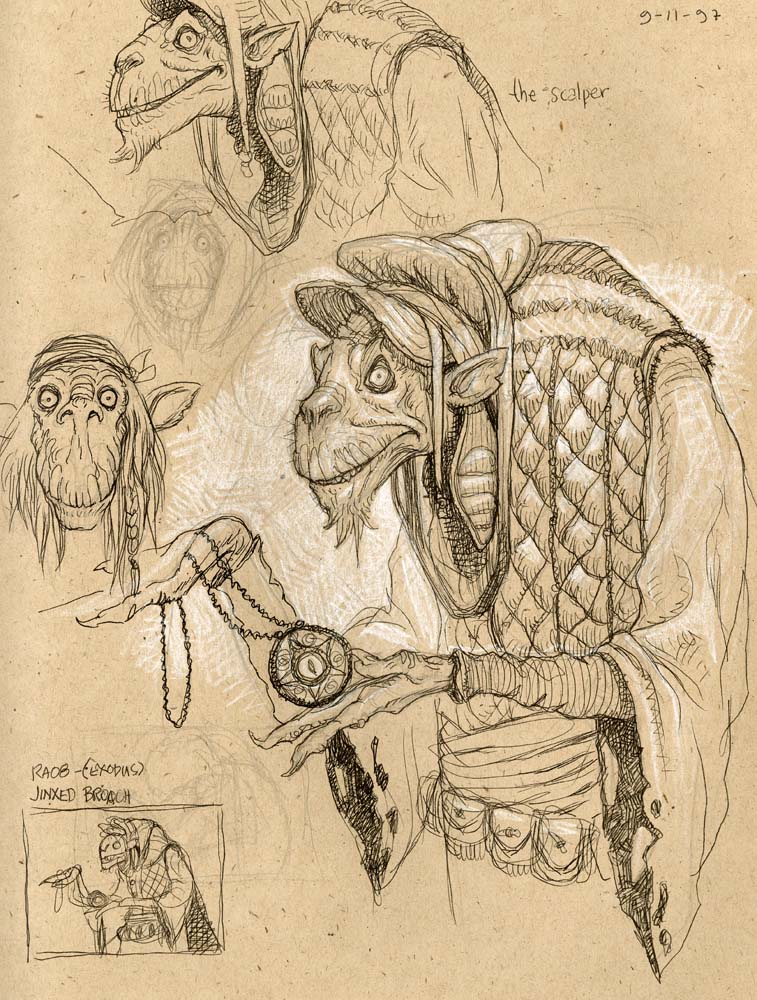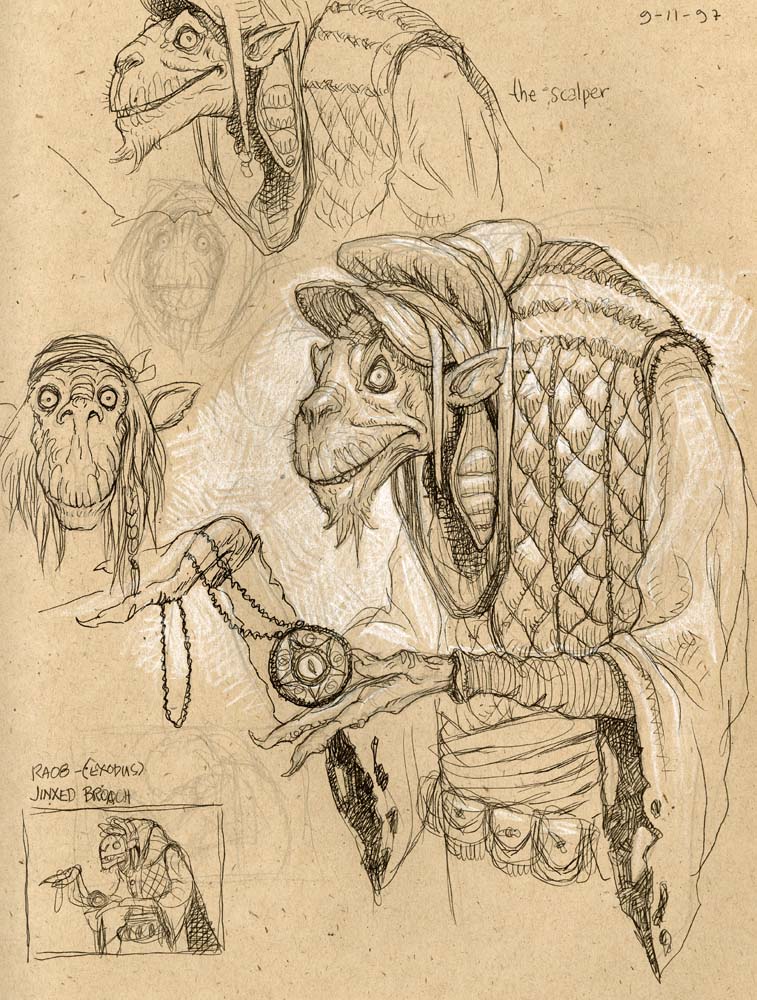 Tony: After graduating from art school, I started my career in illustration working for TSR on games like Dungeons & Dragons, Dark Sun and, later, the Planescape setting. Though I loved working on these games, the deadlines were intense. I was constantly on the lookout for projects that had longer deadlines so I could refine my children's book portfolio that I was planning on submitting to publishers.
In the mid-1990's my wife-to-be and I moved to Brooklyn. There, I befriended fellow artist Rebecca Guay. It was Rebecca who suggested I send samples to Wizards of the Coast. With her encouragement to then-Art Director Sue Ann Harkey, I was hired. My first card was Urborg Mindsucker for Visions.
Art of MtG: Your art is very approachable, often with a dose of whimsy, and much of your work appears in the Portal and Starter sets. Was there a connection between the art and the sets' impetus toward attracting new players?
Tony: Not to my knowledge. However, many of the art directors that I worked with during the years that I contributed to Magic knew of my desire to create children's books. Perhaps that fact played a part in their decision to hire me for those particular sets. At the time, I was constantly painting cards for them so, on my end, many of those sets blur together with no distinguishing art direction that I can recall.
Art of MtG: Of course, one of the most famous pieces that you've done for Magic was the Mercadian Masques version of Brainstorm. Can you tell us a little about how that particular painting came about? Is there any "behind-the-scenes" trivia that our readers would like to know?
Tony: It's funny. Originally it was Verdant Force or Null Brooch that were the popular cards, but Brainstorm has become the fan favorite.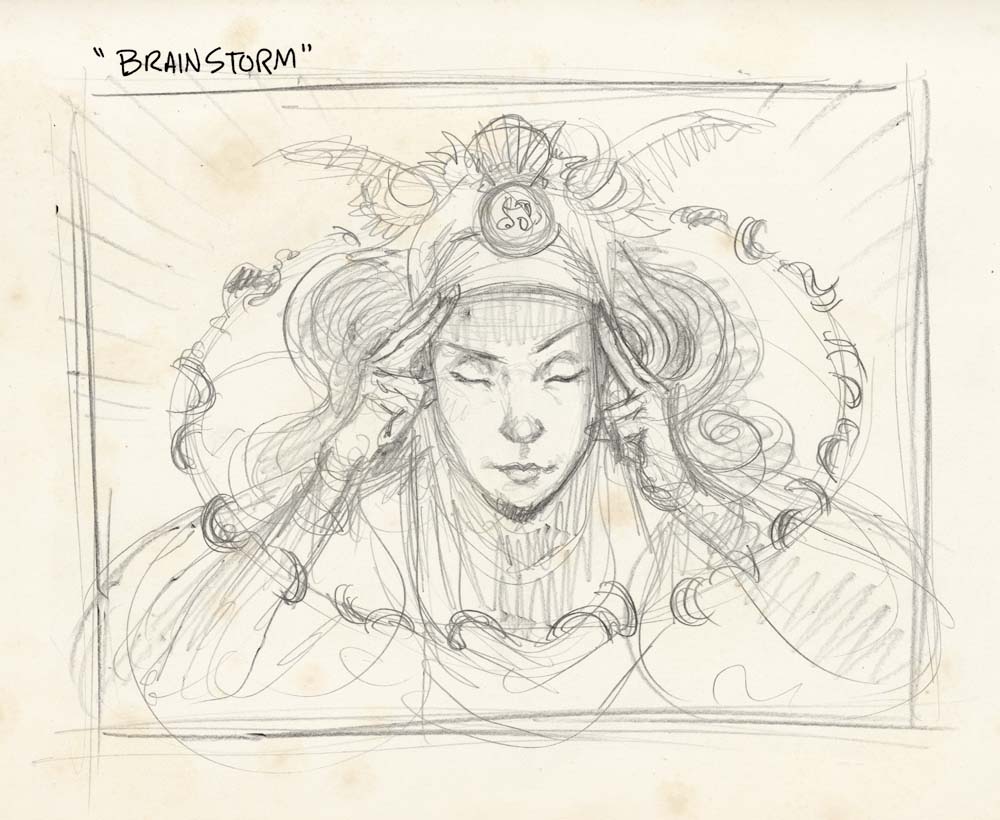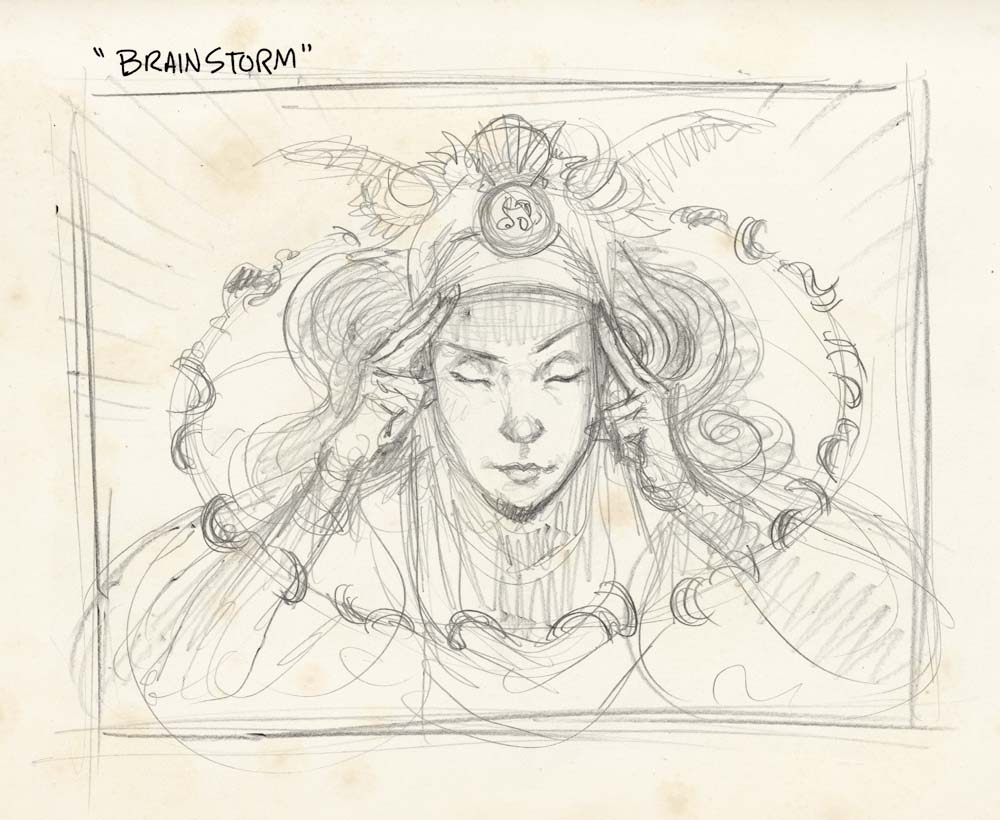 This delights me because my wife, Angela, posed for this image — and for many other cards, like Frozen Shade from Fifth Edition. In fact, we found the old photos that I took for model reference and reprinted them in Realms. While illustrating The Spiderwick Chronicles, I parodied the pose with one of the characters, Nick, holding his fingers to his temples as Angela had done. Nick was a gamer in the story, and I have a hunch that he'd be hard to beat at Magic!
Art of MtG: I'm glad you mentioned your new book Realms, which serves as a retrospective collection of your gaming artwork. What can Magic fans expect to find in the book?
Tony: Realms collects my start in illustration — from my submissions to TSR when I was just out of art school, to the final Magic cards I illustrated before I became a full-time children's book creator. It also includes a revisit to some of these beloved subjects where I paint new images of kobolds, owlbears and tieflings.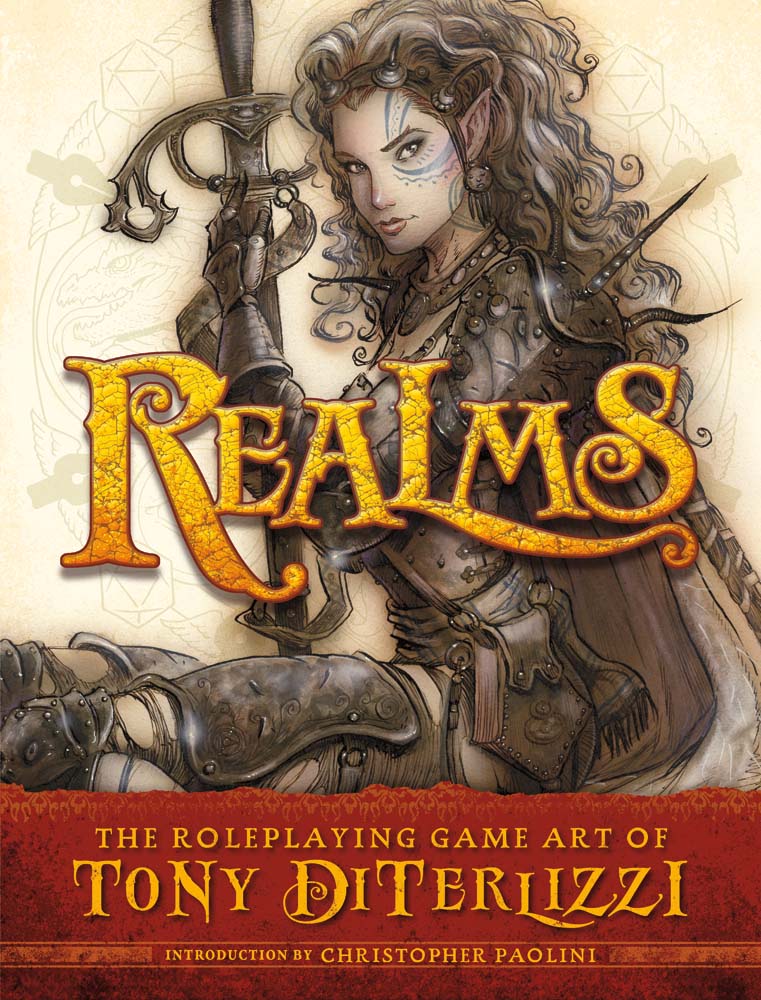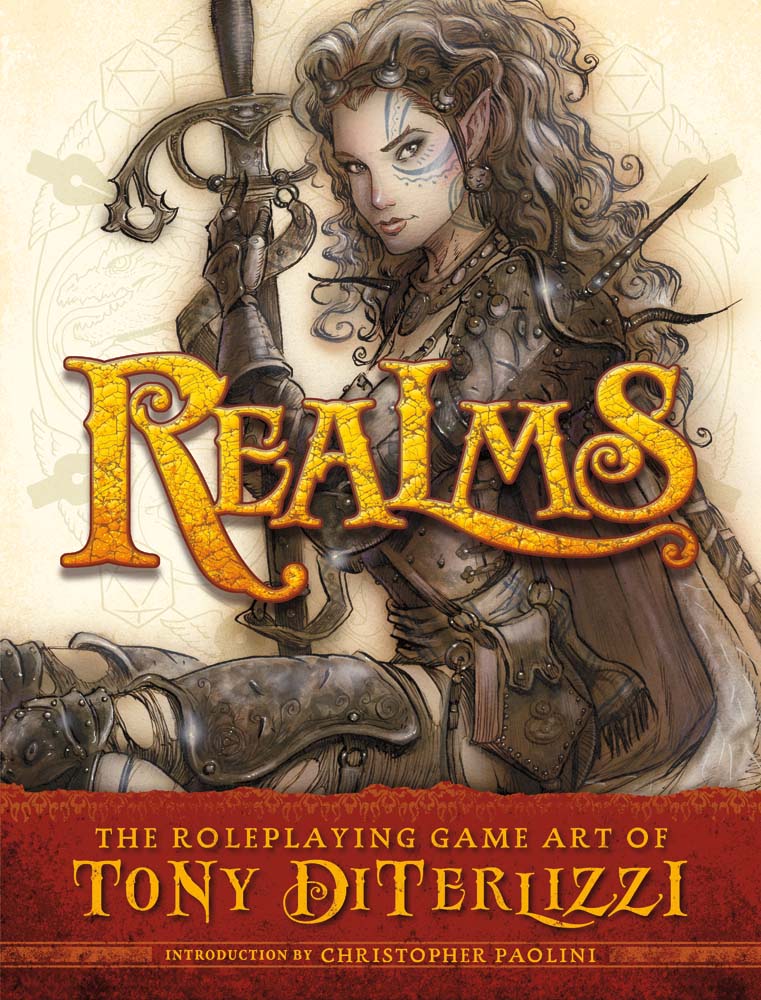 The book highlights many of my popular Magic cards and reproduces them at a size and resolution that many readers may not have seen before (the trim size is 9" x 12"). Back in the 90's, some of my card images were digitally edited after they were submitted to Wizards, but I show them in Realms as they were originally painted. Additionally I share preliminary sketches and photo references of the models who posed for these cards.
Art of MtG: Books, movies, RPGs and collectible card games — it seems like you've conquered them all! What are you going to set your sights on next?
Tony: I've always been a storyteller. What attracted me to gaming was the prospect of creating a story with others. So I will continue to create characters and their worlds and tell their stories through books, film or, perhaps … in a game.
Patrick Scalisi is a contributing writer to Art of MtG. After playing Magic: The Gathering as a child during the Fourth Edition era, he resumed again in the summer of 2012. He currently prefers red and white decks.